Insight To Asia Tours is a Danish owned and operated travel agency, who specialize in tailor made tours in Asia. We customize and tailor make individual tours and group tours to fit our customers needs, wishes, dreams and budgets. We are based in Bangkok, have 25 years of experience in the travel industry and we have traveled extensively in Asia and know our destinations well and always give our customers honest and professional advice and service.
We always strive to create the best possible holiday experience for our customers. Travel is not just our business, its our passion and life and we love to share our knowledge and experience and give our customers extraordinary holiday experiences and memories. We only work with the best partners throughout Asia, to ensure a high lever of service and experience.
Our tours often have an active, very local and cultural aspect and we like to involve the local population, so you as a guest are a part of creating a positive development, supporting local communities and protecting the often fragile ecosystems and communities we visit. We always try to create our tours, so that our customers get the real and authentic experience of the local people, the culture, the history and the way of life of the country you visit.
We look forward to welcome you to Asia and help you to get the holiday experience of your life.
Insight to Asia Tours
Why you should travel with us ?
We live and work in Asia, we know the customs, the culture and our destinations. We have the local insight and have traveled extensively throughout Asia and know whats going on, where to go and what to do, what to see and not to see, we know all the special things and places, that only locals know and just as important, we know where not to go, what not to see and what not to do.
We know the tourist traps, what is genuine, what is authentic, what is unspoiled and spoiled, so that you never waste money and time on something that is not you
We know which hotels have good locations, are good value for money and have great service.
We know the transportation network, and how to optimize your itinerary, so you waste as little time as possible.
We know which hotels are eco-friendly, which lodges are run by local tribes or communities, which tours are community based or support local communities, which animal experiences are based on the animals needs and welfare and so on.
We have the same goal as you with your holiday, to make it the best holiday possible, at the best price, with the best service and the best quality.
Travel is not only our job, its our live and passion and we want to pass on our love for travel and for Asia to you, which mean giving you the best possible, most authentic and genuine experience of Asia.
We are European owned and run, which mean we are professionals and we have a high level of service and standards, we dont cut corners or compromise when it come to service, quality or your holiday experience.
We always ask questions and offer our insight, local knowledge, expertise and experience and we will always honestly tell you what we think is good and not good, right and not right for you, to make sure you get the best possible holiday experience and get the right holiday for you.
We dont just sell to sell, we are critical to ensure that you always get what is just right for you.
We have 25 years of experience in the travel industry and will always share our expertise, knowledge, experience and opinion with you, so you can make the right and enlightened choices about where to go, where to stay and what to see.
We only work with the best and most professional agents, to ensure the highest level of quality and service.
We always go out of our way to ensure that you get the best holiday possible and we treat each holiday as was it our own, every customer and every holiday is unique and special to us, because we know how much your holiday mean to you.
Why use a travel agent and not book online ?
We have the same price or a cheaper price than online booking engines, because we have direct contracts with hotels etc. We always compare our prices to online services to ensure we are competitive.
When you use an online service you dont connect with a person, you cannot ask questions and get ideas, input, suggestions or answers based on experience and actual facts.
The online world of travel is a jungle, how can you be sure you pick the right hotel, the right transport, the right trekking tour etc. You dont have any reference or idea if they are legit, have all their licences, if they will show up as promised, if the guides are certified, well trained and responsible, if the hotel is worn down, if there is a nightclub next to your room, if the pool is dirty, the beach next to a drain pipe or if the hotels is full of drunk spring breakers.
When you book online you rely solely on the description and pictures, which can be very outdated, old and not representing the current state.
When you book a plane ticket, a hotel or a tour online and a problem occur, this could be an overbooked plane, an overbooked hotel or a lost confirmation, a tour that is not running or of low standard, a guide that is useless, a transport that did not show up etc, you have no where to turn for help, you are on your own and just wasting your precious holiday time and money on a problem that could have been avoided.
Using a travel agent gives you security, if something goes wrong you have someone to turn to, someone who will help you and stand up for you, you have someone to contact.
When you use a travel agent, your tour and itinerary is based on experience and quality, its based on firsthand knowledge, customer feedback and inspections of hotels etc.
When we put together a holiday for you, when we recommend something to you, its because we know the tour, the guide, the driver, the company, the hotel from our own experience and from our customers, so that we are sure you will give you the best service and experience possible.
When we put together a tour for you, you can be sure we do it based on your preferences, meaning we select the best solution for you based on your dreams, needs, interests, wishes and budget, which mean you dont have to worry about did you pick the right hotel, the best tour etc
When you use a travel agent, everything is booked, confirmed and payed for before hand, which mean you dont have to worry or waste valuable holiday time on solving problems or finding out how to get from point a to b, how to get to your hotel, will the taxi driver rip you off etc.
We as a travel agent, only have one goal, quality over quantity, to make every customer happy, to give every customer the best possible holiday experience, because our passion for travel and our professional pride demands it and because happy customers come back. Online services have only one goal as well, to make as much money as possible with as little interaction as possible with the customers.
Insight To Asia Tours
Commitment To Responsible Travel
Travel is one of the most rewarding sectors of business and activity. Our services and tours are designed to bring happiness, unique experiences and knowledge about other cultures to thousands of travelers. Our core business is fulfilling travel dreams, but our ethics ensure that this cannot be done in any way at the expense of the destinations biodiversity, its wildlife, people or their cultural heritage.
We believe that the privilege of living and operating within a marvelous natural and cultural heritage, comes with a responsibility to preserve it for generations to come and ensure that our business is significantly beneficial for the destinations and the communities living there.
It is the responsibility of everyone to be conscientious about where they tread and what impact this has on the world around them. Acknowledging the power of tourism to change and improve lives, as well as the negative impacts it may generate, we place a strong emphasis on responsible tourism. Our responsible travel commitment is to minimize negative impacts while increasing the positive ones, always bearing in mind how our activities affect the places we are visiting.
Essentially, our idea of responsible tourism transcends conventional perceptions of travel, instead immersing clients in authentic experiences that mutually benefit locals and visitors. We believe in caring and being willing to give back to the communities and keep increasing our commitment.
Our decision is initiated by a genuine ethical attitude with respect as a basic principle, respect towards our hosts, nature and Asia's fantastic cultural heritage we marvel at every day, it also makes perfect business sense; these are our main assets and it is not only our duty but our interest to nurture them. We truly believe responsible tourism is the future of travel, bringing people closer together and developing a style of travel that is conducive to making the world a better place.
As a travel company catering to travelers and tourism, we have the power to influence the choice of consumers, practices of suppliers and the development of destinations. This Unique position enables us to contribute to sustainable development and the protection of the environmental and cultural resources of our destinations. We are fully aware that our responsible approach is an ongoing process that requires continuous commitment from our teams, as well as from our business partners.
As Such we wish to actively encourage you, our clients and suppliers to help us achieving the best through you own contributions and commitment to protecting the environment, wildlife, culture and customs when you travel, to respect the places you visit and leave nothing behind, except your footprint and leave with nothing else than pictures and marvelous holiday memories.
We do not want to contribute to the extinction of the wonderful ecosystems / animals, whether implicitly or explicitly, we are also not willing to work with sites & activities where animals are not being treated appropriately. As such, we follow the global standards for animals in tourism, developed with input and support of environmental NGOs such as TRAFFIC, WCS, WWF, Elephant Asia, and other specialists to inform our travelers about the issues at stake.
The Global Standards for Animals in Tourism
These standards involve the five freedoms and provide guidance to ensure that animals in tourism are treated with respect. We have committed to gradually assess all of its suppliers and to work only with tour suppliers & excursion providers ensuring these five freedoms.
• Freedom from hunger and thirst
• Freedom from discomfort
• Freedom from pain, injury or disease
• Freedom to express normal behaviour
• Freedom from fear and distress
Please sign our petition, 'Stop Abusing Elephants for Tourist Shows in Thailand' – thanks!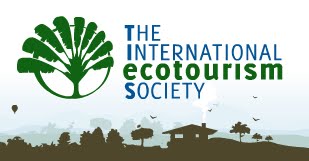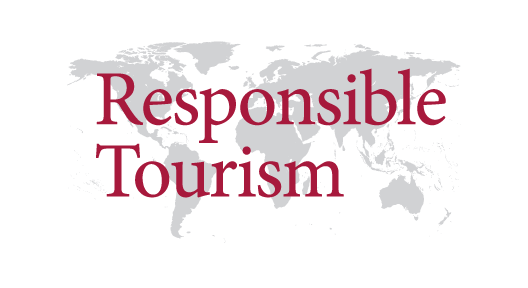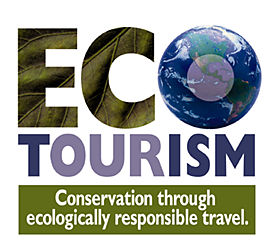 Email: Contact@insighttoasia.com
Phone: +66 856869402
Facebook: Insighttoasia